As a professor, I'm always trying to find good inspirational or motivational quotes and images for my students.  I know how important inspirational messages can be for my students. Students often tell me how important these images, videos, and other materials are to them. Most students are struggling with many issues – not only are they trying to go to college to better their future, but they are often dealing with work related issues, family issues, mental or emotional issues, and medical issues. Students have to juggle work, life, and school, while still trying to adapt to whatever comes their way.
This is not easy! It is understandable that struggles will happen! The best thing we can do for ourselves, and our students as teachers, is to give ourselves the positive vibes and motivational thoughts that help propel us forward into success. We must not stop trying. We must keep pushing forward. The only way out of the struggles is to push through to the other side.
I decided that sometimes, I need to just create my own, which are provided here. Please feel free to use them and give credit to my site.
This image is one I like to use at the start of the class, as a reminder to students that it is time to get started!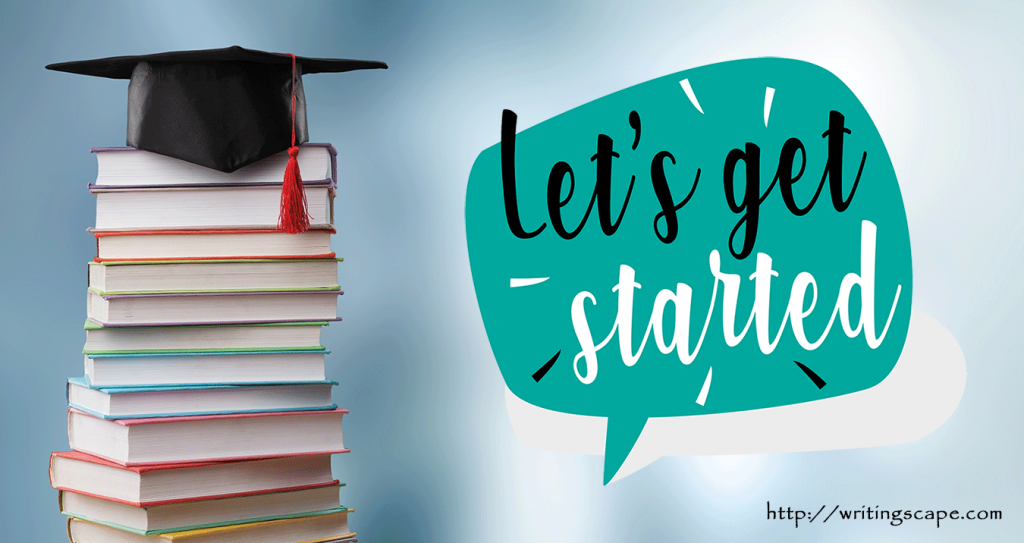 This image is an important one for me – I use it for students as we launch into our pre-writing stages for a major assignment. I know from my own experiences that getting started on writing can be the scariest moment, and I want students to understand that it's not just them – we all feel this way:

This image is one that I use to congratulate my students for making it through our first week of school. This first week can be the toughest week, and it's often the week that sees the greatest student drop-off. Some students get intimidated when they first open a class and don't manage to get started. Some students procrastinate that first week, and think maybe they can make it up later. For those other students that pushed through the anxiety, the fear, and the stress to finish that first week, I like to let them know I appreciate it:

I like to use this quote to remind students of the importance of keeping their goals in mind – in the case of most of my students, completing their college degree is the primary goal, but the overall goal is often to find a good job, becoming financially stable, purchase a home or start a business, and make a better future for themselves and their families: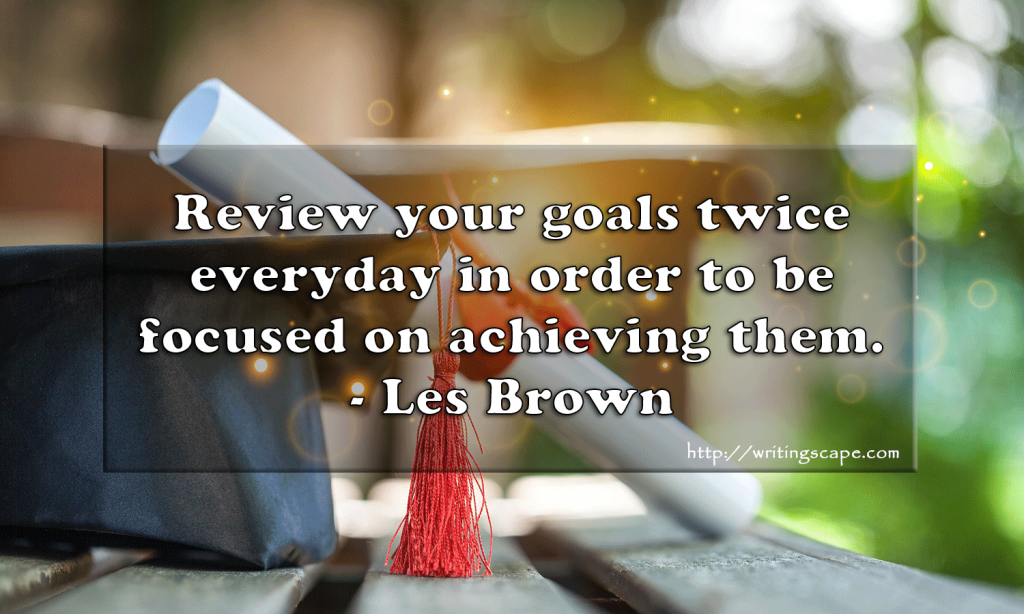 Do you have a motivational image or saying you would like to share? If so, please comment here and share it! If you don't have an image of your own to post with it, I will create one just for you!